Pentagon unveils $686 billion military budget for 2019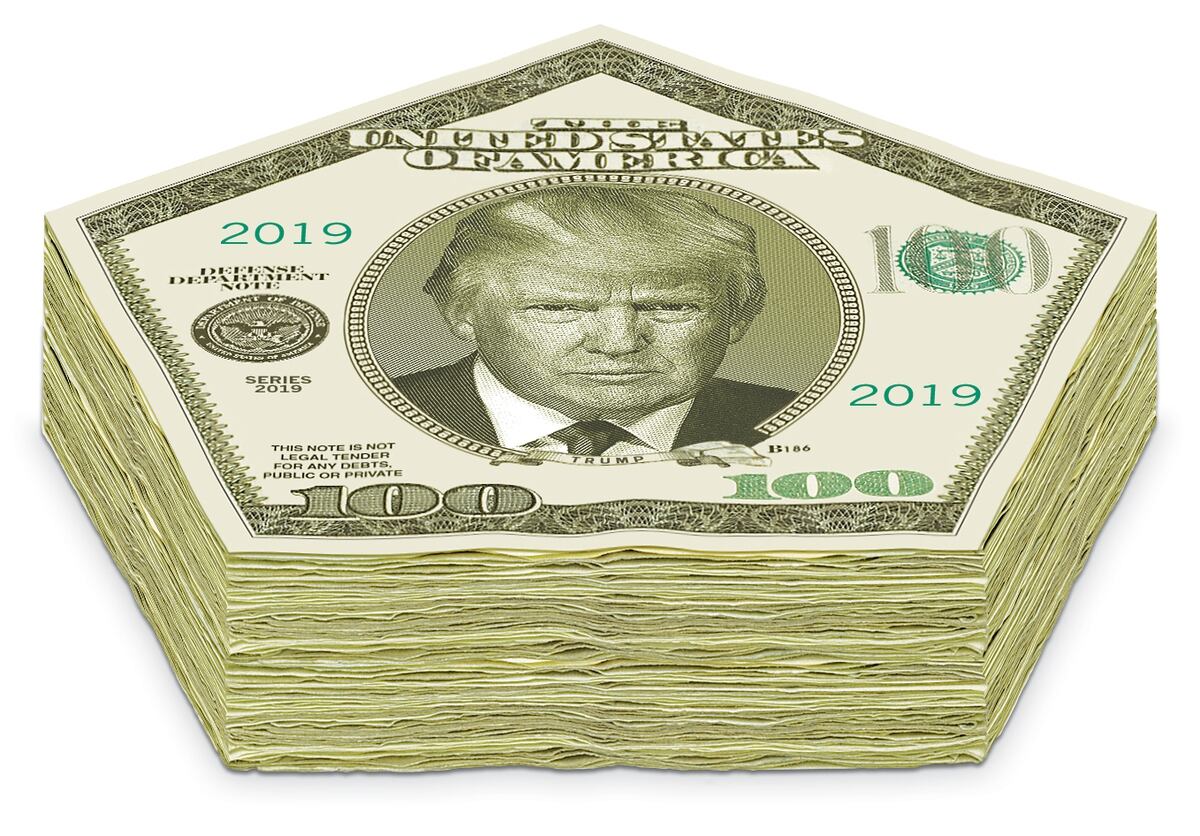 By Joe Gould and Tara Copp, Defense News
resident Trump's fiscal 2019 budget requested $686.1 billion in military funding, with a focus on great power competition with Russia and China, the Pentagon announced Monday morning.
The request includes $597.1 in base budget funding and $89 billion in cap-exempt wartime funds, part of the administration's expected $716 billion national security request (which includes Department of Energy nuclear programs).
Defense Secretary Jim Mattis told reporters Sunday the new two-year budget agreement would allow the military to be reshaped, "back to a position of primacy."
The administration's new national security strategy is prioritizing strategic competition with near-peers over counter-terrorism. With the respite budget instability, the Pentagon is rebuilding "to address the changing forms of warfare, and to bring the current capabilities up," Mattis said.
Congress raised budget caps for defense by $165 billion through fiscal 2019 under a bipartisan budget agreement Congress approved last week. That sets a clear path, versus the spending fights and budget instability that have dominated Congress for the past few years.
Trump's second budget plan also calls for the purchase of 10 new naval ships in fiscal 2019, and would enable the Air Force to grow from 55 combat squadrons to 58 over the next five years.
The budget plan also calls for more than $1 trillion in defense spending over the Obama administration's 10-year plan, arguing that "failure to provide adequate funding to meet these defense objectives would embolden America's enemies."
Seeking savings, the budget continues a Congressionally-mandated 25 percent headquarters reduction, despite the the split of the office of the chief weapons buyer into two new offices.
DoD request funds to modernize equipment for a second Army armored combat team, buy 10 combat ships and increase production of the F-35 and F/A-18 aircraft.
The budget earmarks $236.7 billion for acquisitions. Of that, $144.3 billion is for procurement and $92.4 billion is for research, development, test and evaluation (RDT&E). Major defense acquisition programs take up $92.3 billion.
One of the largest increases is for the vaguely worded "mission support activities," which jumps $16.9 billion, from $49.9 billion in fiscal 2018 to $66.8 billion in fiscal 2019. A full 28 percent of the entire investment budget request, it includes various departmental capabilities, like live-fire test and evaluation, classified special programs, and the Joint Improvised-Threat Organization — which is researching counter-drone technologies.
Major Warfighting Investments:
- Mission support activities: $66.8 billion
- Aircraft and related systems: $55.2 billion
- Shipbuilding and maritime systems: $33.1 billion
- Missiles and munitions: $20.7 billion
- Ground systems: $15.9 billion
- Science and Technology $13.7 billion
- Missile defense programs: $12 billion
- C4I systems: $10 billion
- Space-based systems: $9.3 billion
- 5 Evolved Expendable Launch Vehicles: $2 billion
- Global Positioning System $1.5 billion
- 43 AEGIS Ballistic Missile Defense (SM-3): $1.7 billion
- Ground Midcourse Defense: $2.1 billion
- 82 THAAD Ballistic Missile Defense: $1.1 billion
- 240 Patriot Advanced Capability (PAC-3): $1.1 billion
- 77 F-15 Joint Strike Fighters: $10.7 billion
- 15 KC-46 Tanker Replacements: $30 billion
- 60 AH-64E Attack Helicopters: $1.3 billion
- 6 VH-92 Presidential Helicopters: $0.9 billion
- 8 CH-53K King Stallion: $1.6 billion
- 2 Virginia Class submarines: $7.4 billion
- 3 DDG-51 Arleigh Burke Destroyers: $6 billion
- 1 Littoral Combat Ship: $1.3 billion
- CVN-78 Class Aircraft Carrier: $1.8 billion
- 2 Fleet Replenishment Oilers: $1.1 billion
- 1 Expeditionary Sea Base: $0.7 billion
- 5,113 Joint Light Tactical Vehicles: $2 billion
- 135 M-1 Abrams Tank Modifications: $2.7 billion
- 30 Amphibious Combat Vehicles: $0.3 billion
- 197 Armored Multi-Purpose Vehicles: $0.8 billion